Soft Padeyes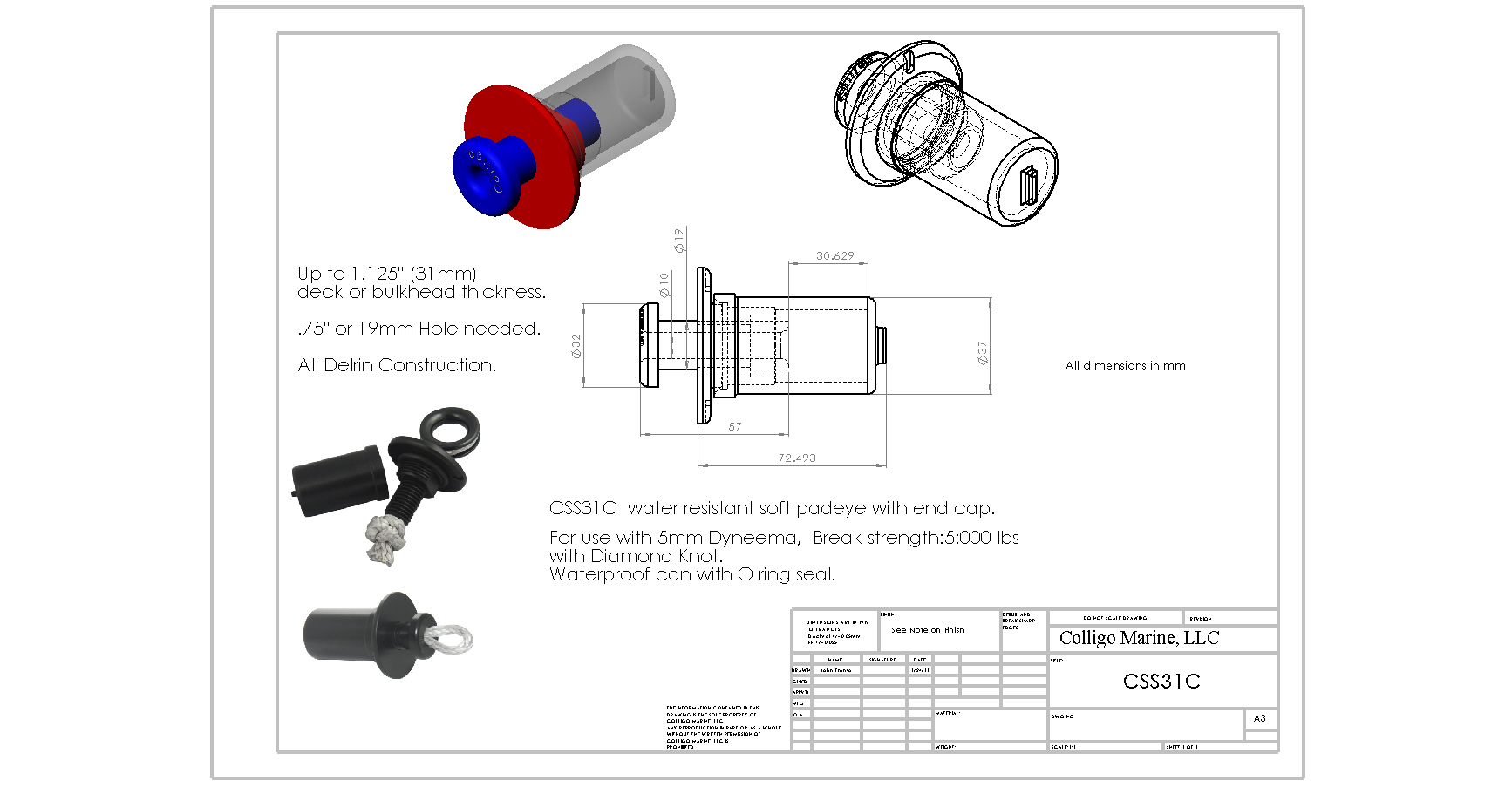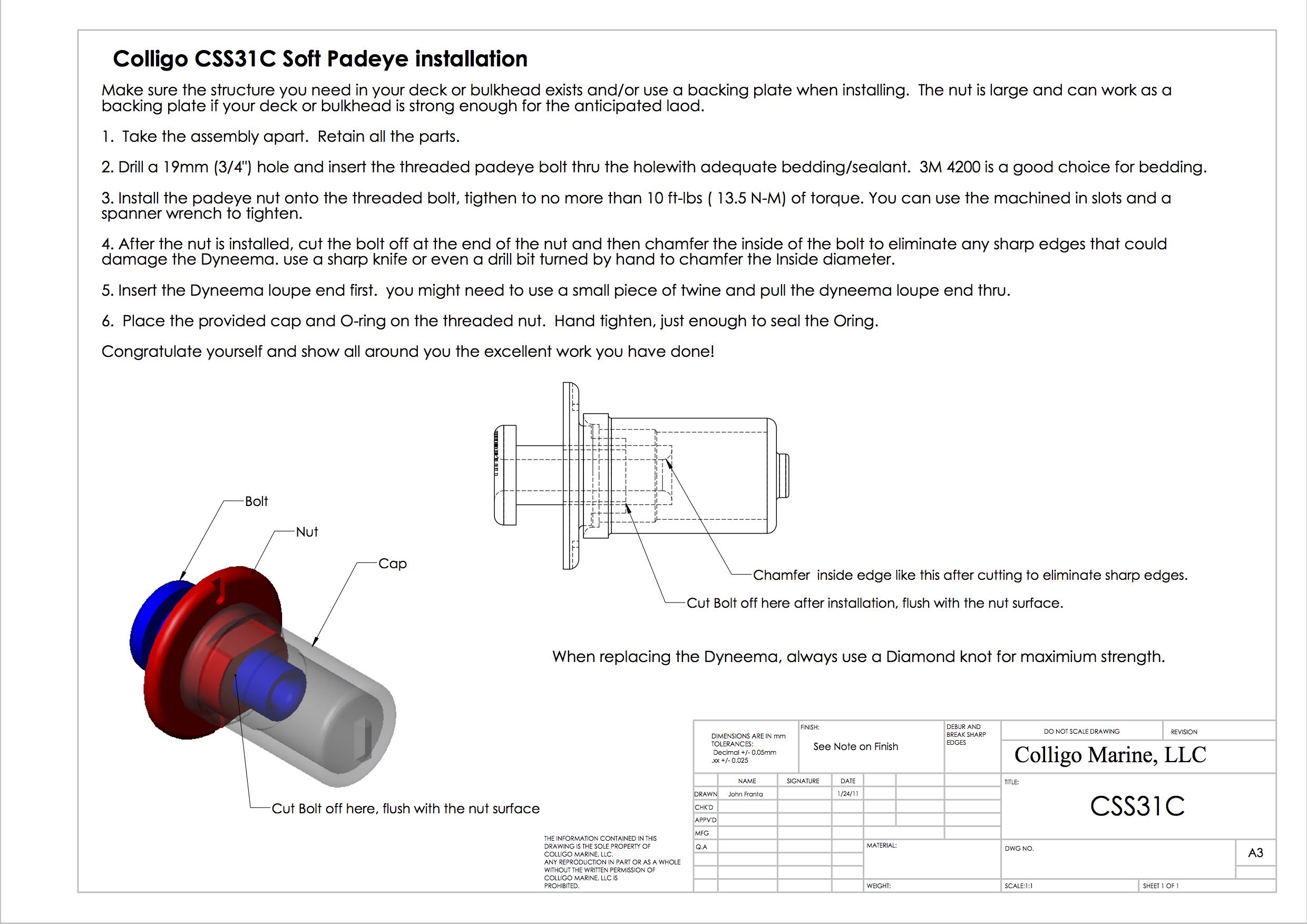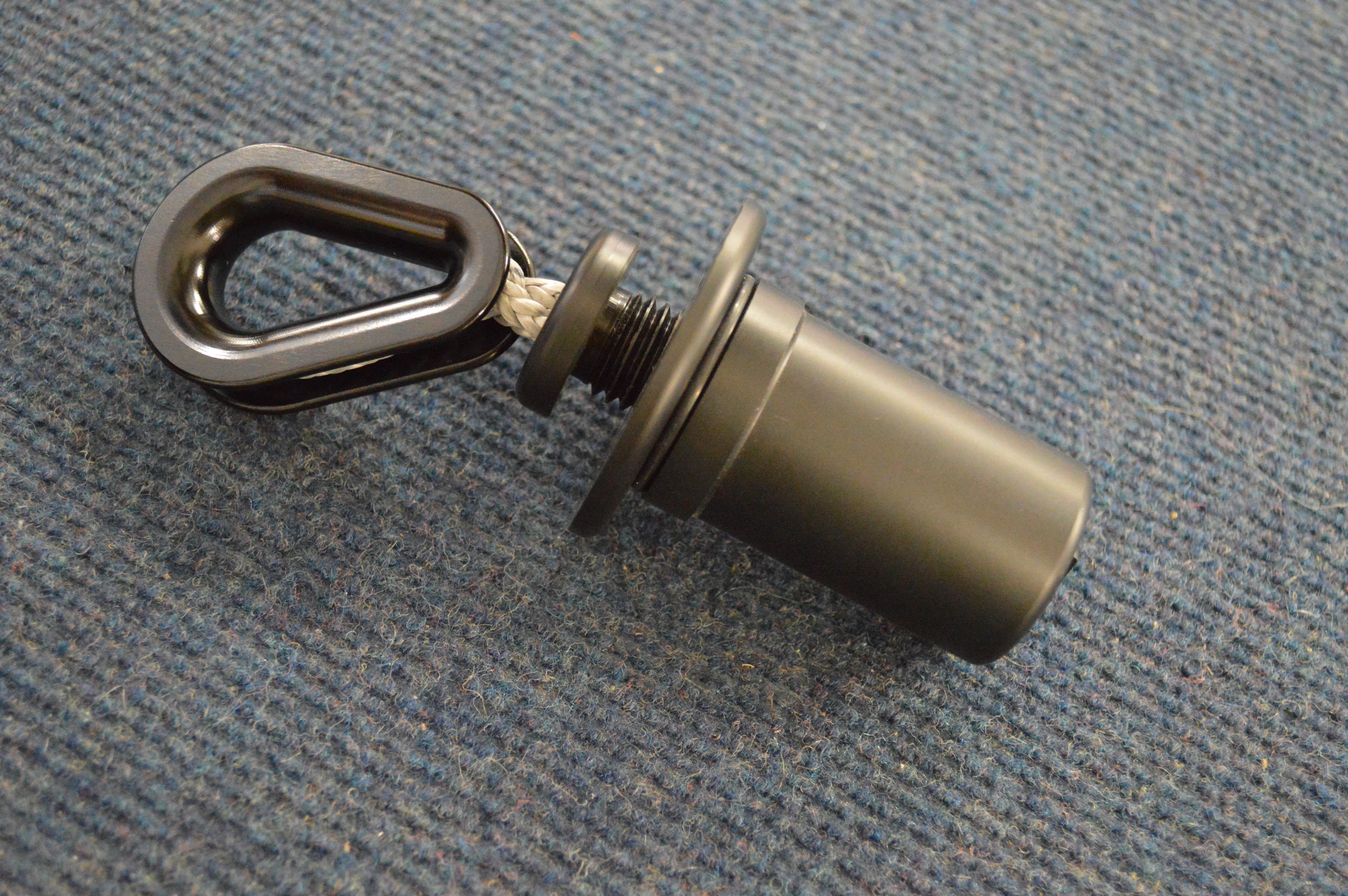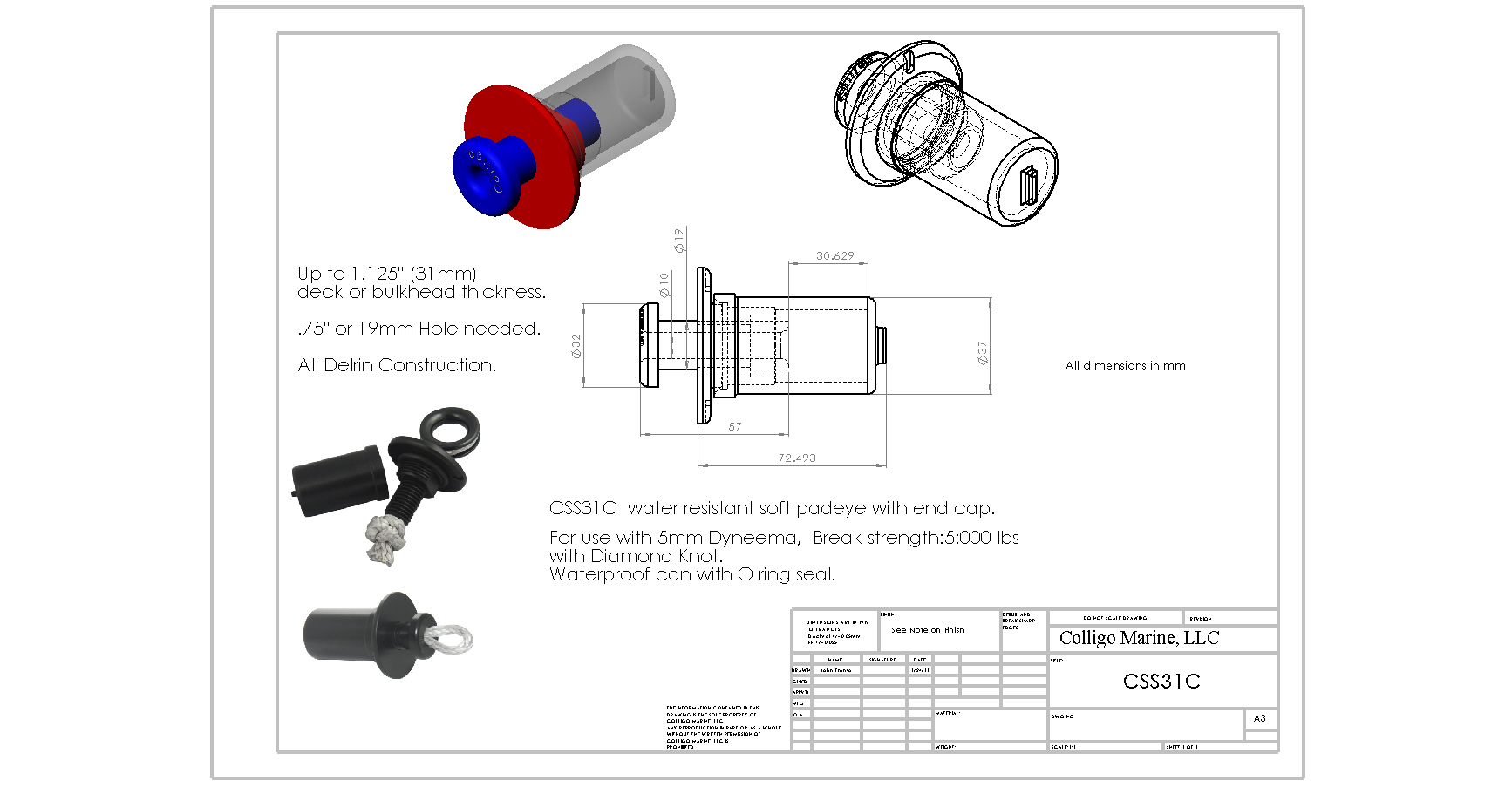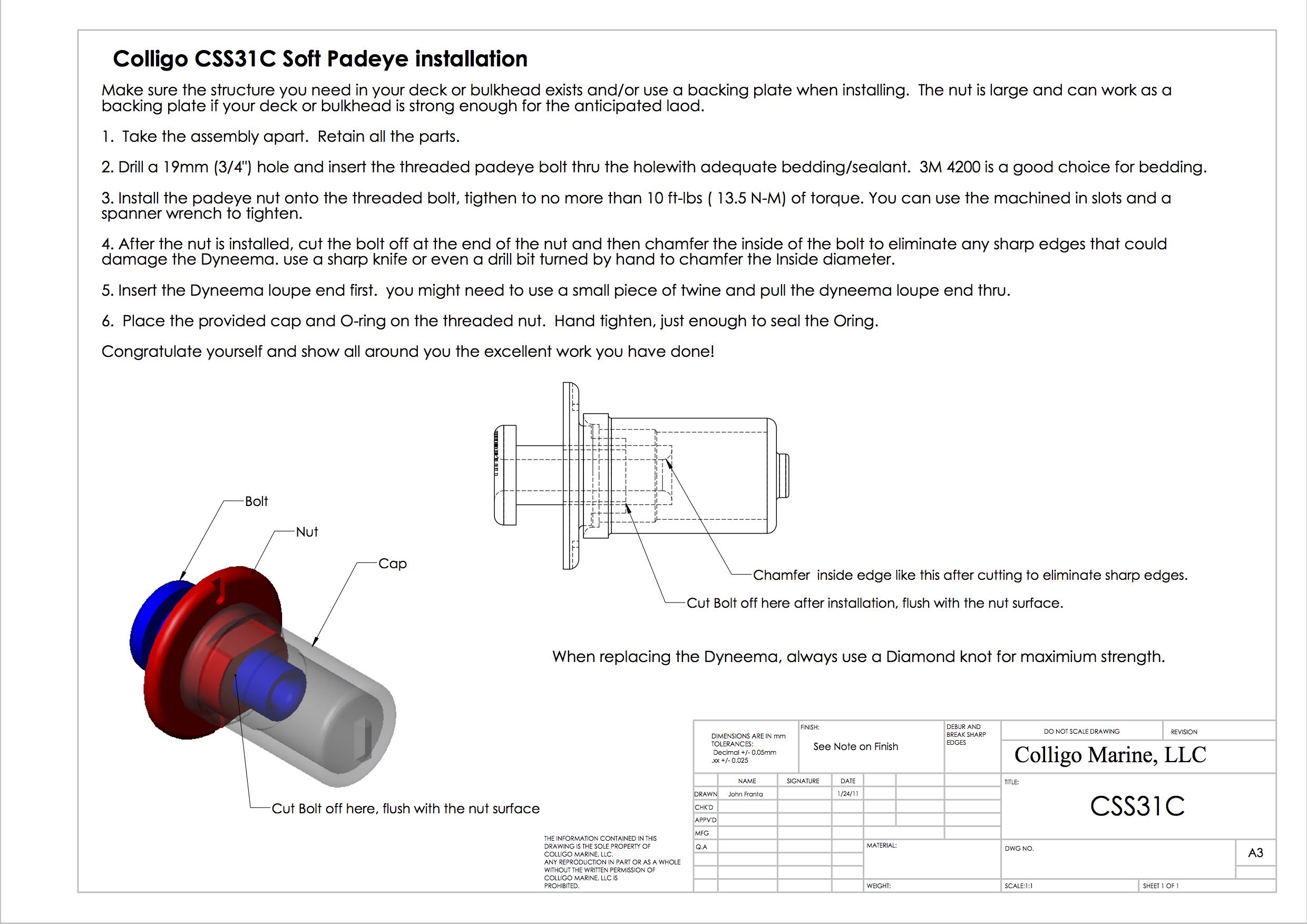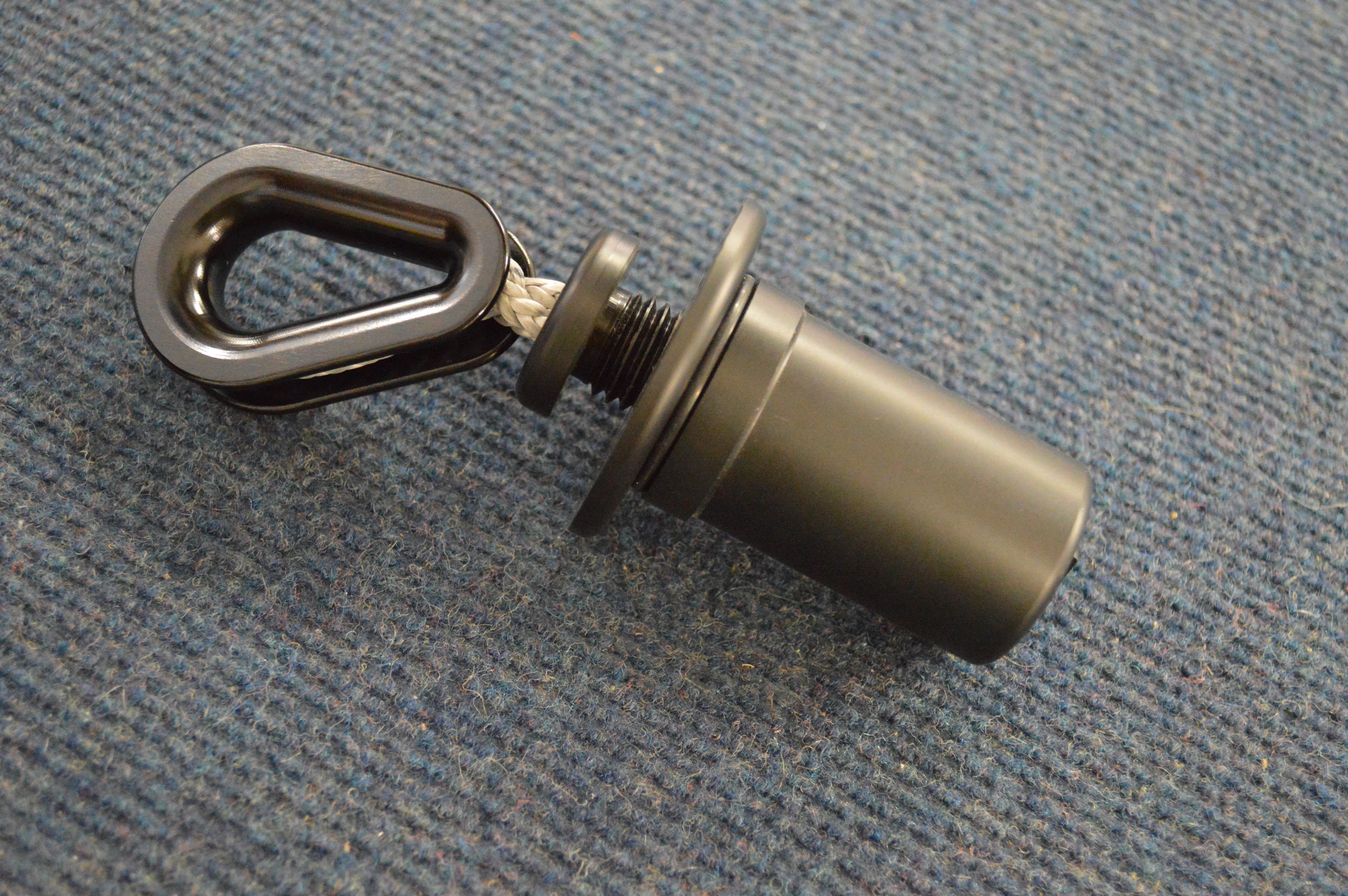 About Soft Padeyes
Colligo soft padeyes are perfect for applications where a standard stainless padeye would be a real toe-stubber! Use anywhere you'd use a stainless padeye. They're lightweight, super strong and ultra-useful!
Soft padeyes come in two styles: waterproof, for through-deck applications, and standard, where waterproofing isn't an issue. Choose accordingly.
5,000 lb break strength with 5 mm Dyneema SK75 and Diamond knot.
Click here to view this video on YouTube