Lifeline Terminator® Fittings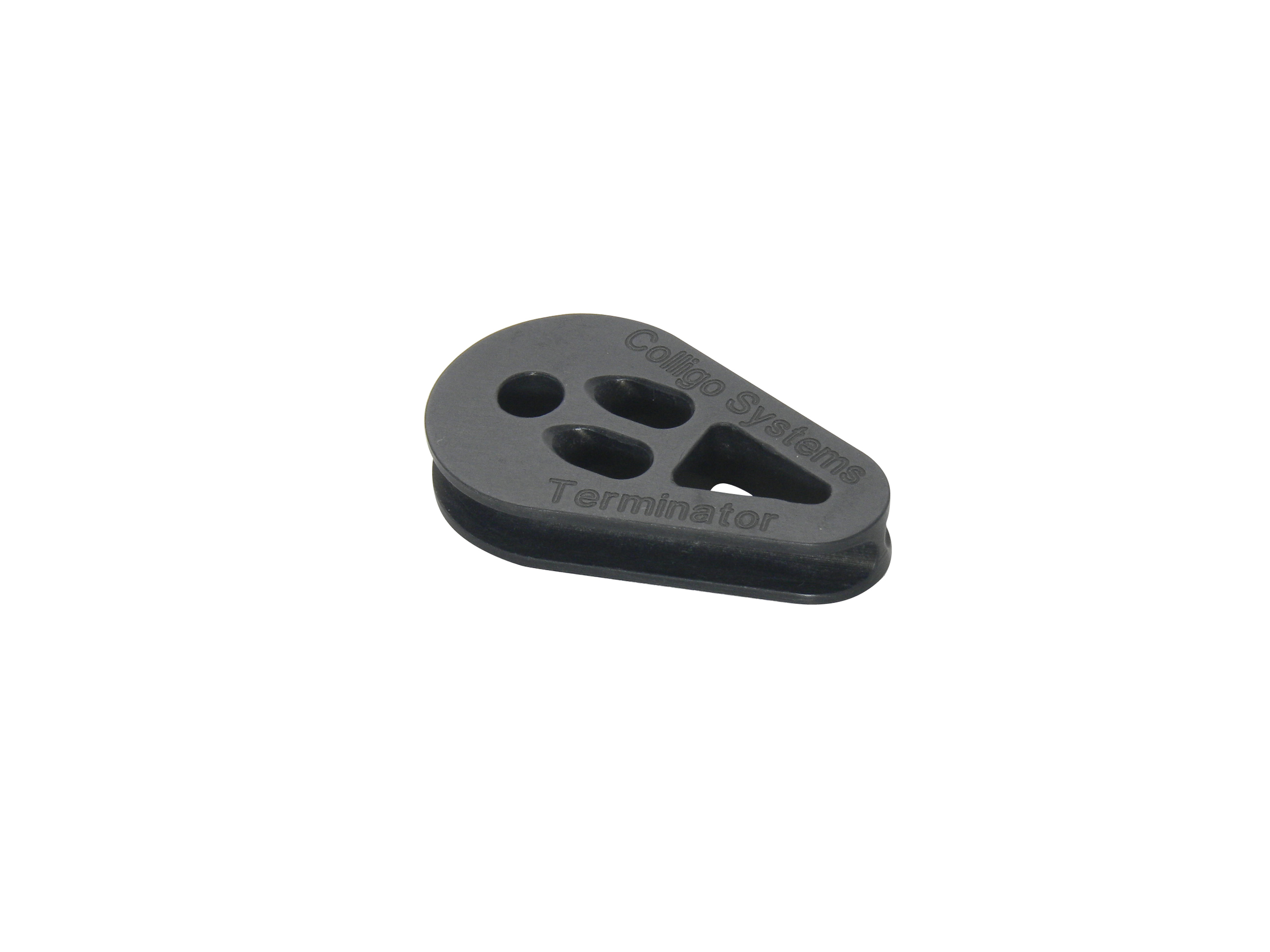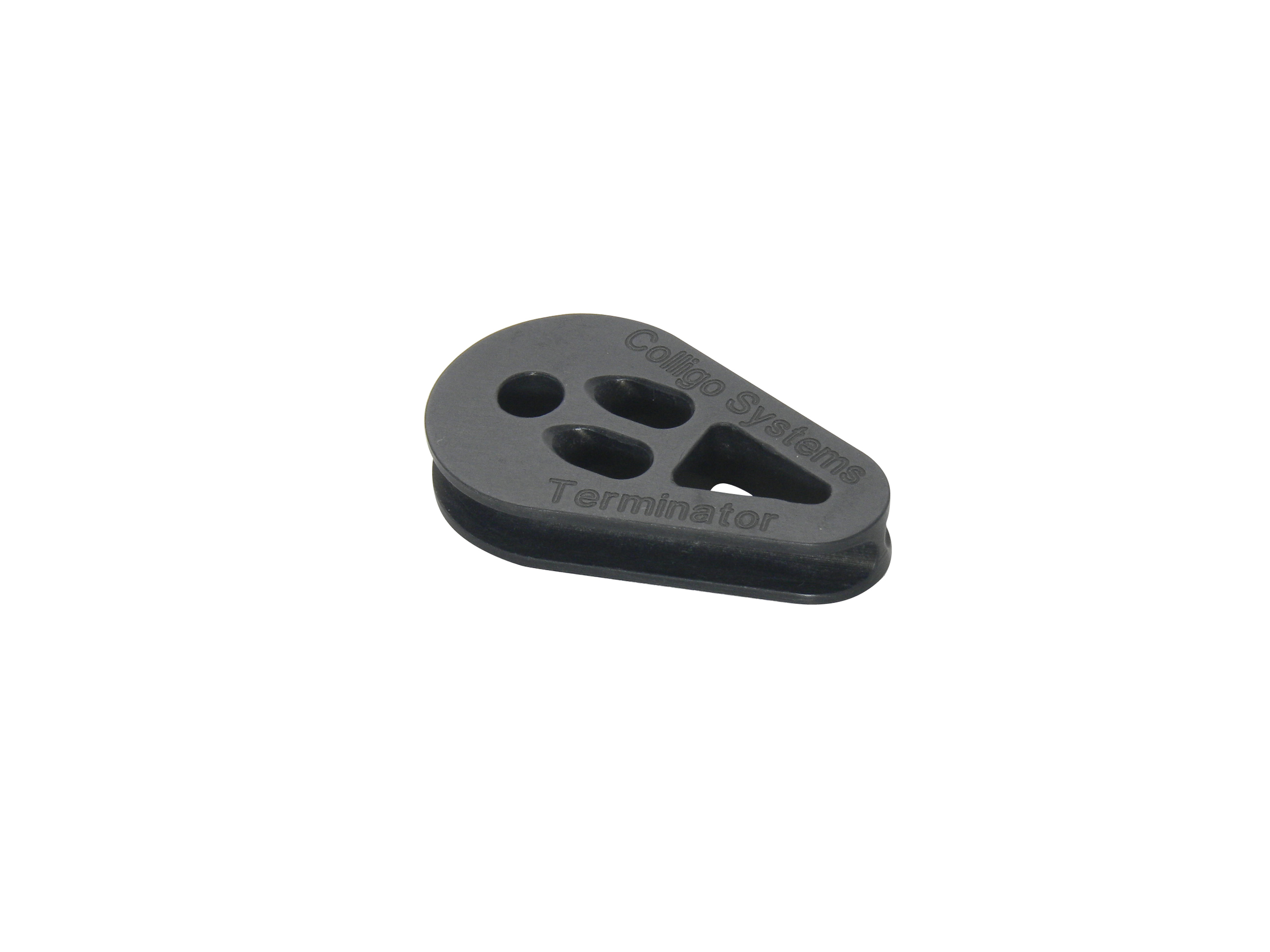 Lifeline Terminator® Fittings
Why Synthetic Lifelines?
Colligo™ Dux Lifelines are the strongest and toughest synthetic lifelines available. Made from work hardened Dyneema SK-75 (Colligo Dux) in 5 mm diameter.
11,000 lbs-f breaking strength.
Easily spliceable!
Designed with sacrificial lashing ends to extend the life of your lifelines. Just change the lashings every 2-3 years and your lifelines will last at least 5-8 years in the tropics.
Use Terminator® end fittings on the 5 mm dux to maintain the large bending radius and to extend its life, then lash to the pulpits and gate eyes with cheaper (and more flexible) SK-75 line.
Our Line Terminator end fittings allow the use of stopper knots, which give great lashing flexibility. It's easy to lash to almost anything!
Dyneema lifelines are approved for offshore use by US Sailing and ISAF (International Sailing Federation)
Critical Dimensions (Click for PDF)
Lifeline Instructions (click to print PDF)